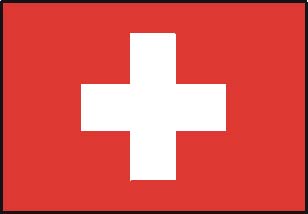 Swiss Bank Account: Strength and Privacy
Here is a bit of history about Swiss bank account opening and the country in general.
Fast Facts Population
8,372,000 (July 2016 est.)
Capital
Bern, 122,500 (July 2003 est.)
Commercial Center & Largest City
Zurich, 391,400 (July 2015 est.)
Location
In Central Europe, touches the Eastern border of France, the Northern border of Italy, the Southern border of Germany and the westernmost border of Austria.
Languages
Four national languages, the first three of which are official languages: German 64% French 20% Italian 6.5% Romansch 0.5%
Businesspeople use English and French.
Size
About twice the size of New Jersey.
Weather
Very similar to the Northeastern United States
Currency
The Swiss Franc
Religion
Roman Catholic 42%, Protestant 35%, Muslim 4%
Literacy Rate
99.5%
Country Subdivisions
Divided into 26 cantons as follows: 1) Aargau, 2) Appenzell Ausser-Rhoden, 3) Appenzell Inner-Rhoden, 4) Basel-Landschaft, 5) Basel-Stadt, 6) Bern, 7) Fribourg, 8) Geneve, 9) Glarus, 10) Graubunden, 11) Jura, 12) Luzern, 13) Neuchatel, 14) Nidwalden, 15) Obwalden, 16) Sankt Gallen, 17) Schaffhausen, 18) Schwyz, 19) Solothurn, 20) Thurgau, 21) Ticino, 22) Uri, 23) Valais, 24) Vaud, 25) Zug, and 26) Zurich.
Communications
The Swiss boast a modern communication system with approximately 6 million telephones, 7 million mobile cellular telephones and over 3.5 million Internet users.
Transportation
71,212 km (44,249 mi) of paved roadway, including 1,706 km (1,060 mi) of expressway. Daily flights to Zurich and Geneva. Extensive waterways that are accessible by boat and river barge directly from the Sea.
Country Background The Swiss Confederation was started in 1291. Its original purpose was to provide for the common defense of three cantons. (Cantons are roughly equivalent to states or provinces.) In later years, other cantons joined the initial three. In 1499, Switzerland acquired its independence from the Holy Roman Empire. The sovereignty and independence of the country have been well respected by European countries. The country was not involved in either World War one or two. Became a member of the UN in 2002. Country remains committed to neutrality and has not, as of this writing, become a member of the EU.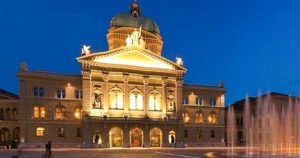 Switzerland is a peaceful, stable and wealthy country with a modern economy and low unemployment. The per capita incomes of its workers are larger than the big Western European nations. Establishing a Swiss bank account remains common for many individuals and companies worldwide because of the Swiss bank secrecy laws and the long-term stability and value of the Swiss franc. Unemployment remains less than one half the average in the EU.
Because of the peace, stability, financial strength and conservative business nature of the Swiss, the country has been a respectable banking center for many years with multiple advantages over traditional banking in one's own country. Very strict privacy laws were put into place in 1934 making it a crime to reveal information about a client's bank account. The only exception to this is if the account holder has committed a crime that is also a crime in Switzerland and the proceeds of the crime are in the bank. It first must be brought before a Swiss judge and ruled upon by a Swiss court. Tax evasion is not a crime in Switzerland and account information is not revealed in the event of a tax crime conviction. However, as a responsible company, we highly recommend that you follow the tax laws of the jurisdictions in which you are legally required.
Swiss banks do not accept small deposits or those to intend to quickly open and close their accounts. Most banks have deposit requirements of $1 million (US) or more. Some banks will accept as little as $200,000. If less than this amount is available, there are some very strong, safe banks in the Caribbean that will accept less than this amount.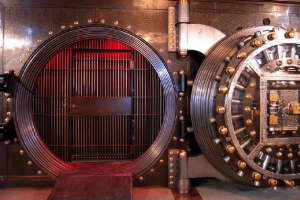 For privacy, all Swiss accounts should be opened in an offshore company name and not a personal name. So, first establish and offshore company. Then open an offshore account. A company in the Caribbean Island of Nevis offers the best privacy. A Nevis limited liability company (LLC) offers both privacy of ownership and legal asset protection.
In a personal account, all wire transfers and checks would leave an indelible paper and/or electronic trail. In a corporate account, on the other hand, the wire transfers and checks are in the name of the privately owned company. So there is significantly more privacy when a Swiss account is opened in an offshore company name (such as a Nevis LLC) than making the privacy-penetrating mistake of opening an account in one's own name. So, open the account in the name of a Nevis LLC, not your name.
I'm Ready. What Do I Do Now?
To open a Swiss bank account and offshore company or for more free information call Companies Incorporated, at 1-888-338-9868 or internationally at +1-661-253-3303 or complete the form on this page. 
The Most Frequently Asked Questions
Maximum Asset Protection for your Swiss Account
Swiss Bank Tips and Information
Information about Switzerland and and Swiss Bank History