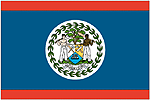 Belize IBC and Belize Bank Account
Belize International Business Company or Belize IBC legislation provides substantial benefits for the establishment of a corporation that does not do operate within Belize. You will receive your articles of incorporation, business memorandum and corporate seal. We will establish a bank account in a Caribbean bank.
Offshorecorporation.com has relationships with large, secure, convenient local banks. You will receive the legally required local registered agent. We also offer a program where we will provide you with a phone number, fax number and forward the mail for your Belize IBC.
Here is a major benefit. You tremendously enhance your privacy when have a bank account in the name of your private Belize Corporation. The Belize bank account will not be in your name. It will be in the name of your Belize offshore company. The reason for this arrangement is so that your Belize company can do business with other countries. Plus it can shelter assets from those who would like to take your money in a lawsuit. Additionally, you may simply wish to store funds for a future emergency. Our favorite entity offers even more protection and tax advantages. It is the Belize LDC also known as the Belize limited duration company. The LDC is similar to an LLC in the US. It is tax-neutral. It has a 50 year life and can be re-filed at the end of the 50 year period.
Belize IBC + Belize Bank Account
Belize IBC + Belize Bank Account = Asset protection and financial privacy.
THE COST IS VERY REASONABLE
1. The Belize IBC is only $1595 US
2. The Belize bank account is only $550 US
Total: Only $2145 US
Call us today at 1-888-338-9868 or fill our online inquiry form.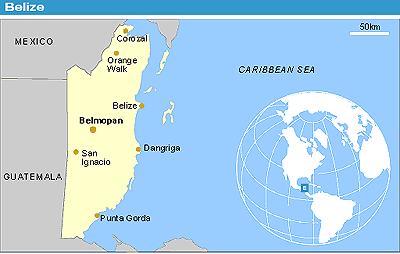 BELIZE CORPORATIONS – MORE INFORMATION
Belize, formerly a British Colony, is the only country in Central America with English as its official language. Nestled in the Yucatan peninsula, Belize is merely 200 miles south of beautiful Cancun in Mexico, and less than 100 miles east of the famous Tikal Ruins of Guatemala. Belize is an independent country that has enjoyed a history of peace and tranquility, unlike the other countries of the region. Located on the Caribbean seaboard of Central America Belize has an area of approximately 9,000 square miles; 174 miles at its longest point by 68 miles at its widest point. The total population is estimated at just over 200,000 with the major commercial center being Belize City with a population of 62,000. Much of the population of Belize is ethnically diverse including descendants of the original Mayan culture and various mixtures of Mestizo, Americans, Europeans, Chinese, Middle Eastern and East Indians. Belize is an easy 2 hours flight from major American cities such as Miami, Houston and New Orleans, and offers several flights daily to and from Miami, Houston and New Orleans via American, Continental or TACA Airlines. In addition, there are regular flights from Honduras, Mexico and El Salvador. The primary language spoken is English. The climate is subtropical with an average temperature of 80F.
Belize Trust
A Belize trust is one of the strongest asset protection devices on the planet. Once you set one up, the assets are protect from creditors. Fraudulent conveyance of assets is not recognized when someone sets up a Belize trust. So, there is no aging requirement. Your assets are protected immediately.
GOVERNMENT
Belize has a long history of peace, stability and democracy. It became a British Crown Colony in 1862 and achieved its independence in 1981. Belize is a member of the British Commonwealth, the United Nations and the Non Aligned-Movement.
The political system is based on the British Westminster model with Queen Elizabeth II being represented by a Belizean Governor General. Executive authority is exercised by the cabinet under the leadership of the Prime Minister, the Head of State and is subject to approval by a 29-member House of Representatives elected by universal adult suffrage every five years, in addition there is an 8-member Senate with the majority appointed on the recommendation of the Prime Minister.
There are two main political parties, and in the most recent election in August 1998 the government changed to the People's United Party after five years of rule by the United Democratic Party. Both parties are committed to the economic development of the country.
LEGAL SYSTEMS
The law of Belize is derived from English Common Law supplemented by local legislation. The court system is also similar to that in England and contract and commercial law is based on the English law model. Belize is not a signatory to any agreement with other sovereign nations that would interfere with the confidentiality and the security of the Offshore Business environment.
CURRENCY AND BANKING
The local currency is the Belize dollar which is tied to the US dollar with fixed exchange rate of BZ$2.00 = US $1 .00. This exchange rate has existed since May 1976. Belize presently has one Offshore Bank, namely, Provident Bank and Trust of Belize. Additionally there are four commercial banks, The Belize Bank Ltd., Barclays Bank PLC., Bank of Nova Scotia and Atlantic Bank Ltd. The commercial banks are regulated by the Central Bank in accordance with the provisions of a Banking Act.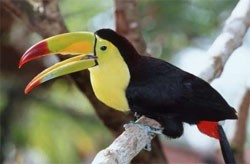 COMMUNICATIONS
The newly constructed Phillip S W Goldson International Airport near Belize City provides daily services through five international carriers to the United States and Central America. Telephone, telex and telefax communications to and from Belize are excellent and direct telephone dialing facilities are available in addition to internet and email services. A satellite earth station at the capital Belmopan provides high quality telecommunication service throughout the world. International courier services for express delivery are well established.
LANGUAGE
English is the official and spoken language but with many also speaking Spanish. Belize has a literacy factor of over 90%.
BUSINESS AND THE ECONOMY
The Belize Government has promoted development by means of a mixed economy in which the public sector has judiciously utilized foreign borrowing, mainly on concessional terms, for infrastructure development as well as for private sector support. The GDP growth has averaged 6% over the last three years with agriculture still the major activity but with an increasing contribution from tourism.
Agriculture economic performance is based on sugar, citrus and bananas. Other significant exports are garments and marine products.
Belize benefits from a number of preferential market access arrangements particularly with the US, Canada, and the European Economic Community through its British links.
The Ministry of Economy Development operates a comprehensive investment scheme which is available to Belizean and foreign investors alike. This provides for a tax holiday for up to 20 years and up to 100 per cent exemption from trade taxes on import of capital equipment and raw materials. Under this investment scheme there are no restrictions on the repatriation of profits, dividends, fees, and capital (including capital gains) arising from foreign investments in the country, provided all such investments are registered with the Central Bank. These incentives provide for substantial benefits for the formation of a Belize International Business Company (Belize IBC) and Belize bank account.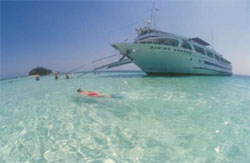 TOURISM
The Belize Barrier Reef, the longest in the Northern Hemisphere, offers a paradise for fishermen, divers, and snorkelers Hundreds of coral islands dot the 176 mile reef offering a haven for a variety of water sports. Inland Belize holds within its history a center of the Mayan culture with many archaeological sites throughout the country in various states of exploration. A major portion of the country is comprised of jungle and for the explorer, natural, untouched and protected wilderness offers spectacular adventure. The balmy, sub-tropical climate with a cool Caribbean breeze invites the tourist anytime of the year to visit the adventure coast.
There are a variety of accommodations from international hotels and guesthouses to inland resorts of thatched-roof cabanas as well as restaurants providing a wide range of cuisine.
Set Up a Belize Company & Bank Account
Offshorecorporation.com offers incorporation services for a Belize Company. There are substantial benefits for the establishment of a Belize corporation that does not operate within Belize. With the company you will receive your corporate seal, articles of incorporation and business memorandum. With a company in Belize, Offshorecorporation.com will establish a bank account in Belize. We have relationships with secure, convenient, large banks in Belize. The offshore bank account will have the name of your private corporation, which is a major benefit for privacy and asset protection. You can do business with other countries. Having the offshore bank account titled to the Belize Company allows money to be stored for a future emergency or hide money from those who would like to take your money in a lawsuit. We also provide the legally required local registered agent. Need a phone number, fax number, or mail forwarding? We offer a program for your Belize Company.
Call us today at 1-888-338-9868 or complete the inquiry form on this page.