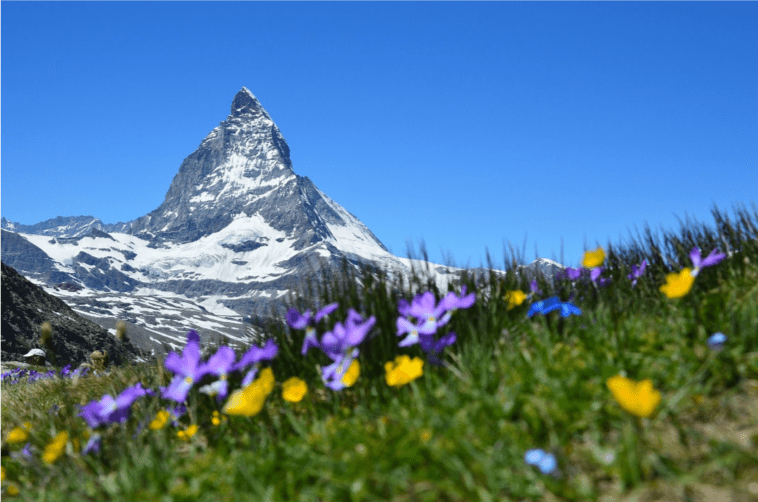 Swiss banks often play prominent roles in spy novels and action movies, but you don't have to be a secret agent or corporate tycoon to have a Swiss bank account. In fact, Swiss bank accounts are available to almost anyone. According to Investopedia, opening a Swiss bank account is not much different than opening a standard bank account down the street. About the only restriction for nonresidents of Switzerland is that you must be at least 18 years old.
So, what's so special about Swiss bank accounts? 
In the simplest terms, Swiss banking has a reputation for anonymity and the ability to safeguard substantial assets from public scrutiny. As an international banking leader, Swiss banks offer unprecedented professionalism. This is upheld by sophisticated legislation and regulations that favor the security and confidentiality of foreign-deposit accounts. These modern confidentiality protections date back to the Swiss Banking Law of 1934. They provided a legal basis to protect against the looming threat of Nazi Germany. The promise of this inflexible confidentiality shield and the stability provided by its over 500 year history of neutrality during times of war draw people from around the world to apply for Swiss bank accounts.
How Swiss Banking Works
As stated, account opening in Switzerland is similar to opening a bank account in your local financial institution. In addition, opening a Swiss bank account can take some time due to the know-your-client laws. Much of the paperwork is on the bank's end. As with most offshore accounts, there are stringent anti-money laundering regulations. For more information, see our Swiss banking FAQ section. 
Eligibility
To be eligible for a Swiss bank account, you must be 18 years of age or older, as we said. Plus, you need a valid passport. Swiss banks will validate the information of potential customers before proceeding with the application process. So, you will need to verify your identity with a notarized photocopy of your passport. Then you will need to document where your money is coming from and how you earned it. If you have a large deposit (from the sale of a home or business, for example), you may need to provide bank statements or other documents that verify the source of funds. 
Why? It is because banks typically have thousands of customers. If one slips through the cracks and deposits funds gained illegally; drugs, illegal arms, terrorist funding, the government impose fines on the bank or revoke its license. So, you and I may be squeaky clean. But just like getting on an airplane, even the good guys need to go through security.
Something to keep in mind: some Swiss banks may refuse to do business with citizens from certain countries. Reasons for this may include official embargoes with countries like Iran and North Korea or political exclusions. Even the tax-evasion crackdowns instigated by the US Department of Justice have led some Swiss banks to avoid doing business with Americans for fear of legal repercussions. Fortunately, we have relationships with banks in Switzerland that will open accounts for US citizens. Keep in mind, eligibility is often more complicated than simply walking in with a valid ID and good intentions. So, be sure to call us and seek guidance before submitting an  application. Our staff is extremely experienced and or fees are quite reasonable. 

Application
Many Swiss banks allow you to apply for an account by mail, but others may require you to apply in person However, don't book your trip abroad just yet. Swiss banks have encountered many challenges working with US citizens. So, your chances for approval are much higher if you work with our experienced financial team that has established relationships with banks in Switzerland.
Some things you will most likely need to have to apply for a Swiss bank account:
Valid passport 

Verification of address (original utility bill, for example) 

Documents that explain your profession (tax returns, company documents, professional licenses, etc.)

Documents that prove the source of funds

Identification of any beneficiaries of the account
Most account holders can choose the currency in which to hold their funds. The most popular options are Swiss francs, US dollars, Euro, and British Pound Sterling. According to Investopedia, there is usually no minimum balance required to open an account, but once you have started making deposits, a minimum balance requirement usually applies. Minimum balances vary greatly by bank and type of account and can be anywhere from a few thousand dollars to one million dollars or more. For US people plan on one quarter to one half a million dollars as your opening deposit.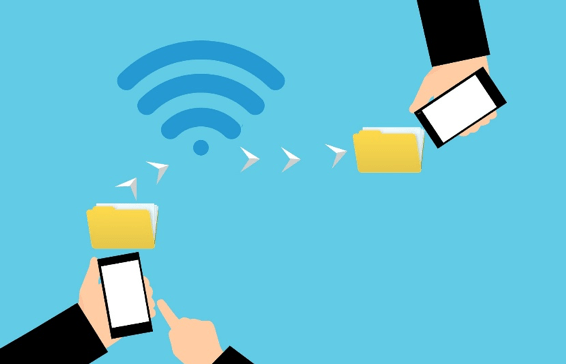 Information sharing
Switzerland's privacy laws are the biggest draw for many people when it comes to opening a Swiss bank account; however, they do not protect your assets against anything that Swiss law recognizes as illegal. For example, people who open accounts overseas to hide assets from criminal allegations, tax investigations, and other nefarious proceedings are likely doing so illegally. Swiss banks do participate in cross-border cooperation of criminal investigations. Thus, they will share information on transactions that involves unlawful activity. 
Likewise, Swiss banks have agreed to share information about US account holders for tax purposes. The US government enacted the 2010 Foreign Account Tax Compliance Act (FATCA). These laws enforce international tax collection. They makes tax evasion hard to pull off. It levies heavy fines on banks for non-compliance. Unfortunately, this has led some Swiss banks to not accept US-based clients. Holding assets overseas is not illegal, but US taxpayers are required to declare those accounts. If you don't, the Swiss bank may do it for you. By the way, this is not just a Swiss thing. After FATCA all banks worldwide that accept US clients must comply. 
Private Swiss Banks vs Retail Swiss Banks
Almost anyone can open a Swiss bank account, but not all Swiss banks are available to everyone. In fact, if you walk into the "wrong" bank, you may be quickly escorted out. This is because there are two types of banks in the Swiss banking system: "private" banks and "retail" banks. 
Private banks provide a personal level of service to individuals that work with liquid assets of over $1 million, but they have been known to accept deposits as low as $500,000. Many private banks require a special invitation or current customer referral to even open an account. Other services offered by private banks include private counseling that focuses on wealth management, tax concerns, and estate planning. 
Retail banks, on the other hand, are more in line with a traditional banking system. Customers work with local branches of larger commercial banks and utilize services such as checking, savings, loans, mortgages, etc. Retail banks may offer basic investment services as well.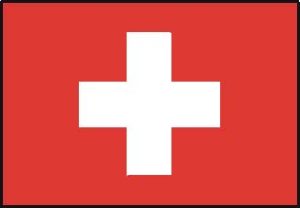 The Advantages of Swiss Banking
There are many advantages to opening a Swiss bank account.
Strong privacy protections
The Swiss Banking Law of 1934 is the genesis of Switzerland's reputation for confidentiality in the banking industry. According to Investopedia, this law made it illegal for Swiss banks to disclose the name of the account holder. This makes the confidentiality protections akin to doctor/patient or attorney/client privilege. Bank secrecy laws are frequently amended to further protect customer data. Currently, the primary law governing bank secrecy in Switzerland is the Swiss Federal Act on Banks and Savings Banks (Banking Act), which was amended in 2016. 
Swiss law does not only forbid bankers from disclosing information regarding your account. In addition, there are serious penalties in place if a banker should break that trust. In fact, a person or entity that discloses customer data in violation of the Banking Act faces up to 3 years in prison (up to 5 years if the violator profits from the disclosure). Moreover, there is a fine of up to 250,000 francs. There also may be additional administrative and civil measures levied against the violator and the customer has the option to sue the bank for damages. 
According to the Banking Act, these are the only exceptions to the privacy laws: 
Civil proceedings (such as divorce or inheritance)

Debt recovery and bankruptcies

Criminal proceedings (money laundering, organized crime, tax fraud, etc.)

International mutual legal assistance in criminal matters
Numbered accounts
In the old days, numbered accounts were the strongest privacy option offered by Swiss banks. While numbered accounts were not anonymous, they attached a number (rather than your name) to financial transactions. Plus it limited who knew about your account and who could find it. Nowadays, instead of setting up numbered accounts people open accounts in the name of offshore companies. So, you set up a company in the Caribbean island of Nevis, such as a Nevis LLC, for example. (Call us, as we both file companies and set up bank accounts.) Then you open the account in Switzerland in the name of the Nevis LLC. Even though your account is labeled by a company name instead of your personal name, you will still have to provide identifying information. Naturally, certain staff members within the bank will have access to the name behind the account.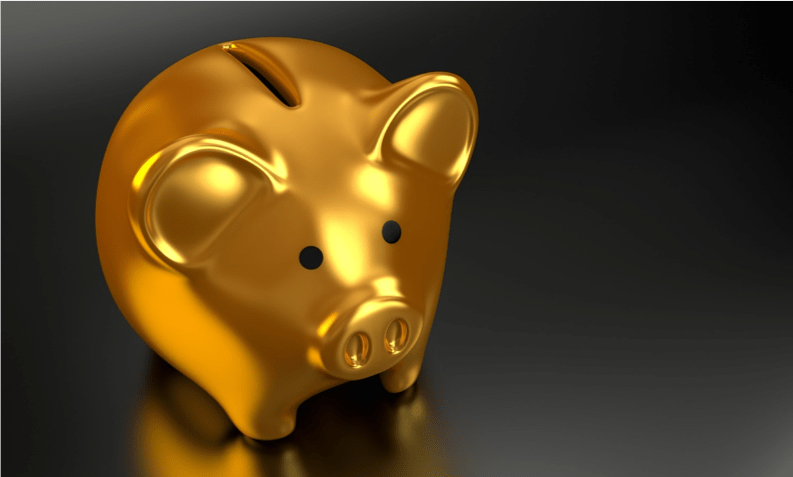 Low-risk investments
The extreme stability of the Swiss government is another reason many people choose to open Swiss bank accounts. Switzerland has not been involved in a war with another country since 1505. Plus, international strife rarely has an impact on the country's rock-solid economy. In addition, the Swiss franc has substantially increased in value against the US dollar and the euro over the past 15 years. This makes it one of the world's strongest currencies. Most modern currencies exist digitally. The Swiss, on the other hand back the Franc by at least 40% in gold reserves at all times. Thus, it has virtually zero inflation. 
Another factor that protects your hard-earned money is the Depositor Protection Association, esisuisse. The Swiss Bankers Association's (SBA) governs this deposit insurance program. It guarantees client money held in Swiss banks and securities dealers. The Depositor Protection Association also ensures that customers of an insolvent bank will have their protected deposits paid out to them within one month of bank failure.
We have money managers associated with the Swiss banks we utilize. They are expert portfolio managers and our clients typically see returns of 8% to 12% annually over the long haul. These are funds the Swiss money manager has invested in stock and stock funds. Before proposing a portfolio, the banker will contact you and discuss your preferences. 
Not just for the wealthy
A common misconception regarding Swiss banking is that you need to have substantial wealth to open an account. But, in some cases, you can have an opening minimum deposit as low as $10,000. For US people, to compensate for the extra regulations the bank must follow, the deposit minimums are higher. Plus, with the security measures provided by Swiss banks, you can rest at ease that your money is safe. There may be additional requirements, including proof of income, maintenance fees, and limitations on working with customers from certain countries. Therefore, go over everything with one of our staff members before sending your life savings abroad.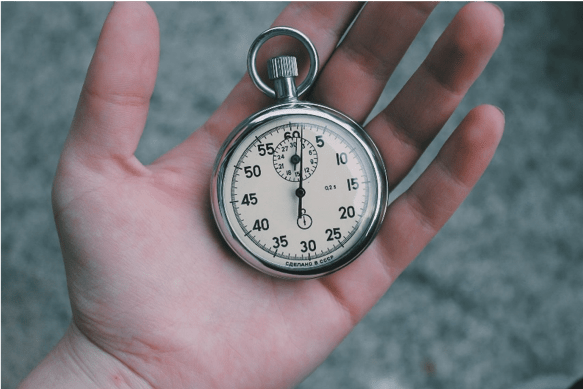 The Swiss Banking Challenge
The thought of having a Swiss bank account may sound like the stuff of legends. However, it really is possible if you have the right guide. A financial expert can help find the right bank and walk you through the application. Additionally, they can also facilitate the approval process. In an article for Reuters, Angelika Gruber states that regulations from US authorities, such as FATCA and the Securities and Exchange Commission (SEC), have made offshore business with American customers more complex for bank personnel. However, many Swiss banks are eager to court Americans who want to participate in safe offshore banking. Currently, the US accounts for over 10% of all foreign funds deposited with Swiss banks. This makes the US second only to the UK (26%) in terms of individual countries with money parked in Swiss accounts. 
Perhaps the time has come for you to venture into the exciting world of Swiss banking. From wealth management and investment strategies to simply finding a safe place for your payroll checks, Swiss banking gives you the opportunity to protect your assets and achieve financial growth. This is especially true when you hold your Swiss account inside of an offshore LLC or asset protection trust. To find out more information about Swiss banking or setting up a Swiss bank account, contact our experienced consultants today. You can complete a consultation form on this page or call one of the numbers above.