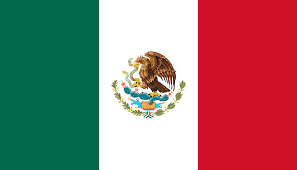 To start a Business in Mexico the first step is to form a corporation to operate your enterprise. This page is a tutorial and step-by-step guide on what to do, complete with free information about getting started. Do you have questions? If so, there is a number on this page to call or you can complete the form on this page to talk with someone later.
YOU CAN ESTABLISH YOUR BUSINESS IN MEXICO IN AS LITTLE AS 3-4 WEEKS. Whether your business is big or small, we can help you start a business in a fast, and affordable manner. Moreover, we have created more than 40,000 business entities and have been around since 1906. Plus we can help you open a business bank account in Mexico without the need to travel there.
Why People Choose Use
Outstanding customer service
Extensive experience since 1906
The documents are provided in both English and Spanish
Bilingual Staff can help in either language
We provide an individual Customer Concierge to serve you
Can order online with a streamlined system
Straightforward pricing
Easy, fast and reliable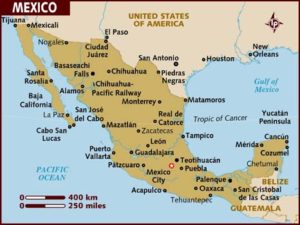 Types of Mexican Companies
There are two types of business companies, also known as limited companies, in Mexico. The first is a corporation. The second is a limited liability company.
1. Sociedad Anonima (S. A.) and called Sociedad Anonima De Capital Variable (S. A. De C. v.) are corporations that have stock. This is the most common business type in Mexico. They require two or more people. The stockholders are can be shielded from company liability. Thus, their only liability is limited to the capital that they have put into the corporation.
2. Sociedad De Responsabilidad Limitada (S. De R. L.) and the Sociedad De Responsabilidad Limitada De Capital Variable (S. De R.L. De C.V.) are most equivalent to the limited liability company in the USA. There is nonnegotiable stock. It requires two or more people. Again the liability of the shareholders is limited to the capital they contributed to the company.
To set up a business in Mexico, simply call the number on this page, fill out a form or enter your order on our online order process. Once this is done, and you provide all of the information that we need, we be able to process the company and seek the needed government approvals to incorporate in Mexico.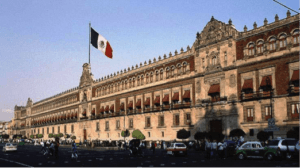 Business Ownership
Thanks to the Foreign Investment Law of 1993 as well as North American Free Trade Agreement (NAFTA) the majority of the business activities in Mexico, from manufacturing products to providing services, are completely, 100%, open to foreigners. This includes services that are reserved by the government such as road building, which is open to foreigners. Financial services, which was only reserved for Mexican people are now up for grabs by outsiders. There are only a handful of areas that are limited to minority foreign participation.
SA Company
More information about the Mexican Sociedad Anónima, S.A. de C.V
This type of company is the most common one used in Mexico. The chief advantage is that the shareholders can be protected from debts of the company. They are only liable for the amount they have invested in the company.
Naturally, the principles of the company are responsible to manage the company properly and only participate in legal activities. The company must have at least to shareholders. There is not a statutory limit on the number of shareholders the company can have. The shares can be freely transferred to others.
The minimum fixed capital required to establish a Mexican SA company is 50,000 pesos (or about US $ 3 000 as of this writing). Only 20% of it needs to be paid when the company is formed. This company type is also required to have what is referred to as an examiner, which is usually an accountant. This person or firm is in place to oversee the proper and legal management of the organization.
Mexican SRL
More Information about the Mexican Limited liability company (Sociedad de Responsabilidad Limitada, S. de R.L.)
This entity type is somewhat similar to a closed corporation in the United States. It offers the liability protection of the SA. Minimum capitalization is only 3,000 Mexican pesos. This is similar to a closed corporation in the U.S. This type of company has the same limited liability as an S.A.
The minimum capital is only $ 3,000 pesos (or about U.S $ 200 at the time of this writing). Fifty percent of this needs to be paid when the company is formed. At least two partners are required. There is a limit of 50 partners total. Unlike an SA, the SRL is not required to have an examiner (or accountant). This can certainly reduce the cost. Similar to the LLC in the US, the SRL is not required to keep corporate formalities. Capital can be increased or decreased with minimal formalities.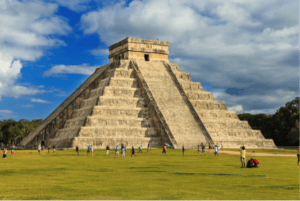 Starting Your Business in Mexico
After the company is formed in Mexico, and the requirements are met, it can start doing business. Most cities have zoning permits that are required to operate a business in Mexico. There are regulations in Mexico City, for example, that keep you from having your employees to come over to your house to work.
Environmental Issues. A manufacturer needs to submit an environmental impact statement. The company also needs certain permits for air quality, noise, water and solid waste
Health or Sanitary Permits. Preparing food or manufacturing medicine involves obtaining a permit the Ministry of Health (Secretaría de Salud) and local health regulators.
Immigration. Those who are not Mexican citizens need a business visa in order to work in Mexico. The FM-3 (Non Resident) and FM-2 (Resident) visas may be obtained through the Ministry of Interior (Secretaría de Gobernación) or through Mexican consulates outside of the country. This process usually takes about 20 to 40 business days. These visas allow you to be paid for working in Mexico. A tourist visa is sufficient for researching your business location but for operating a business in Mexico, the above visas are needed.
The Ideal Solution For Your Business Expansion
Now is the ideal time to start a business in Mexico, which is one of Latin America's most rapidly growing markets. Choose the most experienced, fastest and most affordable incorporator in Mexico and grab a competitive edge for your business.